To keep Fiordland National Park quiet and pristine we aim to only take trips out when we have the right amount of numbers to minimise our impact.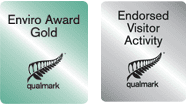 ALL DAY ADVENTURE
Our most popular jet boat package. 6 Hours of Jet Boating, Nature Walks and lunch.
Package includes:
92km Jet Boating Adventure
Grade 3 White Water Rapids
Free Nature Guide
Complementary Lunch
Adults $349 per person
Child $249 per person
16 years and under
Leaves Lake Hauroko jetty at 10am.
Set off across New Zealand's deepest lake, Lake Hauroko.
Then drop 600 feet via the rock strewn, white water rapids of the grade three wild Wairaurahiri River to the rugged south coast for a yummy complementary lunch and jet back to the Lake Hauroko jetty.
Nature walks and friendly local hosts free.
* A minimum of 6 Adult guest is required to run the service if you don't have 6 adult guest please submit your booking and we'll try to accommodate you on a day with other guests.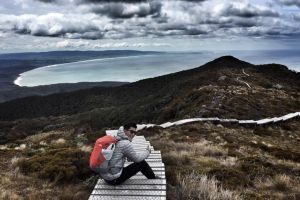 RIVER TRANSPORT
One-Way
One-way transport for trampers, kayakers, pack rafters,  hunters and more. Drop off, pick up or both.
Return Trip
Drop off and return by Wairaurahiri Jet after your stay at the coast.
Package includes:
Transport to / from Humpridge or South Coast Track
One Way: Adult: $249 | Child: $129
Return Trip: Adult: $449 | Child: $258
HELI JET TOUR
Get the best of both worlds! Jet Boating plus a Helicopter Tour all in one package.
Package includes:
Jet Boating on the wild Wairaurahiri River.
Experience the breathtaking views by Helicopter landing at Percy Burn Viaduct.
Complimentary lunch.
$499 per person
(minimum booking of 8 people)
Multiples of 8 or 12 are needed for this adventure or we can arrange a private charter for the helicopter on your behalf if you have less than the required numbers.
This option can cater for large groups of up to 24 people.
1 DAY JET BOAT HIRE
From 1 to 12 guests
Includes driver 
Includes complimentary lunch
1 Day Hire: $3490 
Get a group of work mates, friends or family together and save!
TRAP SPONSORSHIP
Be part of Wairaurahiri Jets very successful stoat/rat trapping project.
Package includes:
1 Year Trap Sponsorship
PLUS Join our "Good Guys List" on our website
Be part of Wairaurahiri Jets' very successful stoat & rat trapping project.
Eco tourism at it's best!
Get involved and help our native birds.
$100 per trap / year
ULTIMATE ADVENTURE
THE BIG THREE!
For large Groups of 20 or more.
A snapshot of our awesome adventures.
Jet boat the wild Wairaurahiri River.
Cruise the mysterious Lake Hauroko.
Scenic Helicopter flight.
Includes complimentary nibbles and lunch.
Adult: $349 | Child: $349
Minimum 20 guests required
Other ADVENTURES
Feel free to contact us for your custom adventure requirements, we are extremely flexible and no doubt we can accommodate your needs.
Other packages include:
Helicopter
Jet boat adventures
Over-night adventures